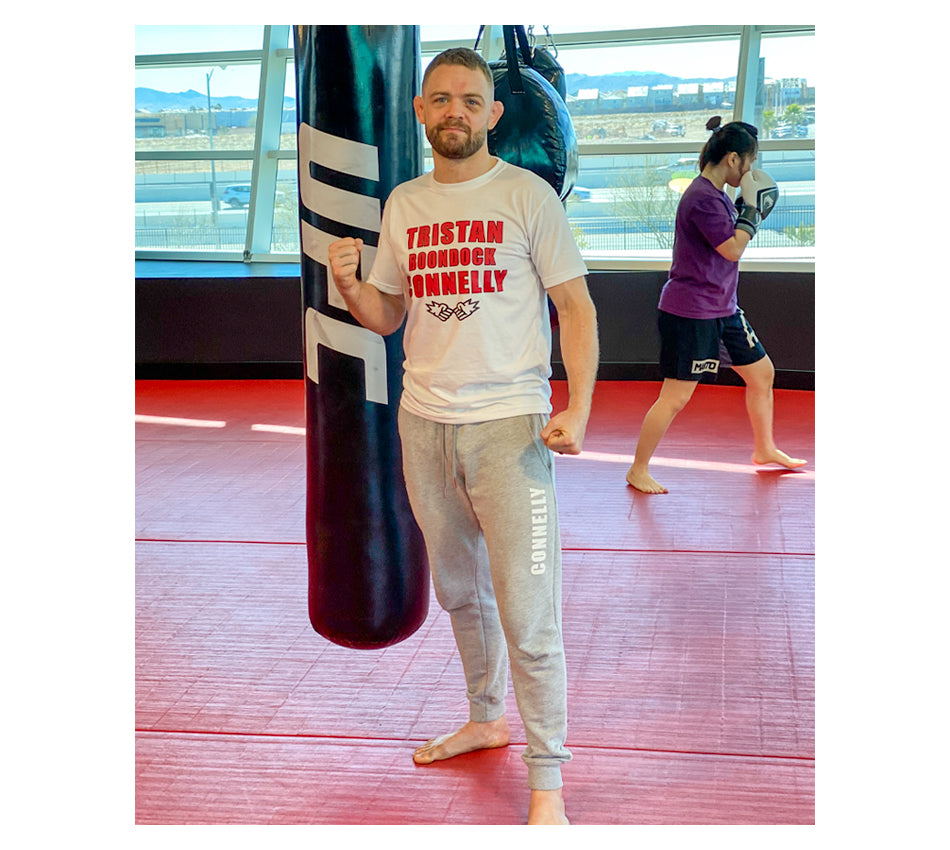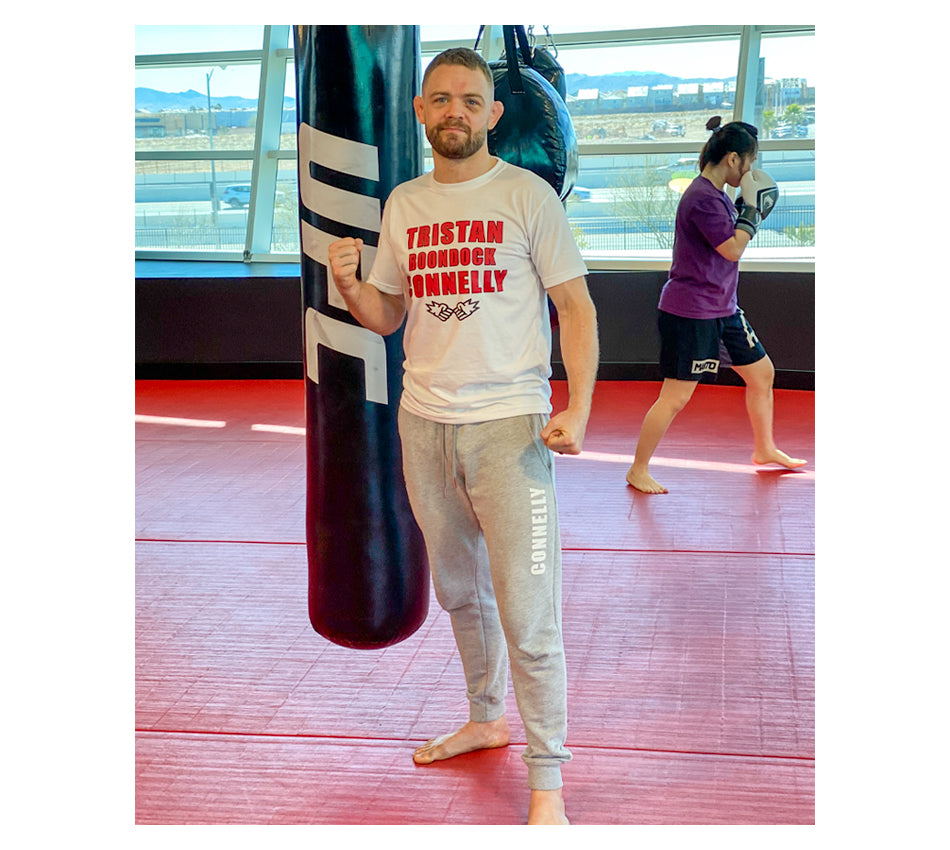 TRISTAN CONNELLY SWEATPANT
Old price $68.00 $25.00 You save: 63% ($43.00)
FREE Shipping for all orders over CA$120!
Join Canada In Connelly's Corner
Representing Canada and the Mixed Martial Arts community, Tristan "Boondock" Connelly is no stranger to overcoming adversity. This limited edition Connelly Cartoon sweatpant is created from quality Lightweight French Terry and Polyester blend, providing a comfortable and agile fit for warmups, training sessions and daily wear.
Intended For You
Combining our traditional style sweatpants with a creative design, this piece showcases Tristan Connelly in a creative way. Available in heather grey, the sweatpants include anti-shrink, anti-wrinkle, and anti-pilling properties, intended for a long lasting use in its original condition. Screen print graphic on the left leg and embroidered patches on the right leg, with flatlocked seams and ribbed ankle cuffs.
- Flatlocked seams
- Ribbed ankle cuffs
- Open side pockets
- Woven drawcord
- 80% French Terry / 20% Polyester
- Finished in Canada


Model Tristan Connelly wears a size M
Height 5"10" (178 cm)
At Adverciety, the most important thing is our customer experience.
All orders are processed within 1-2 business days
Ships express 2-4 day delivery
We offer all of our customers a 14 day money-back guarantee for any issues with our products that affect your experience.

For more information, you can contact us at info@adverciety.com