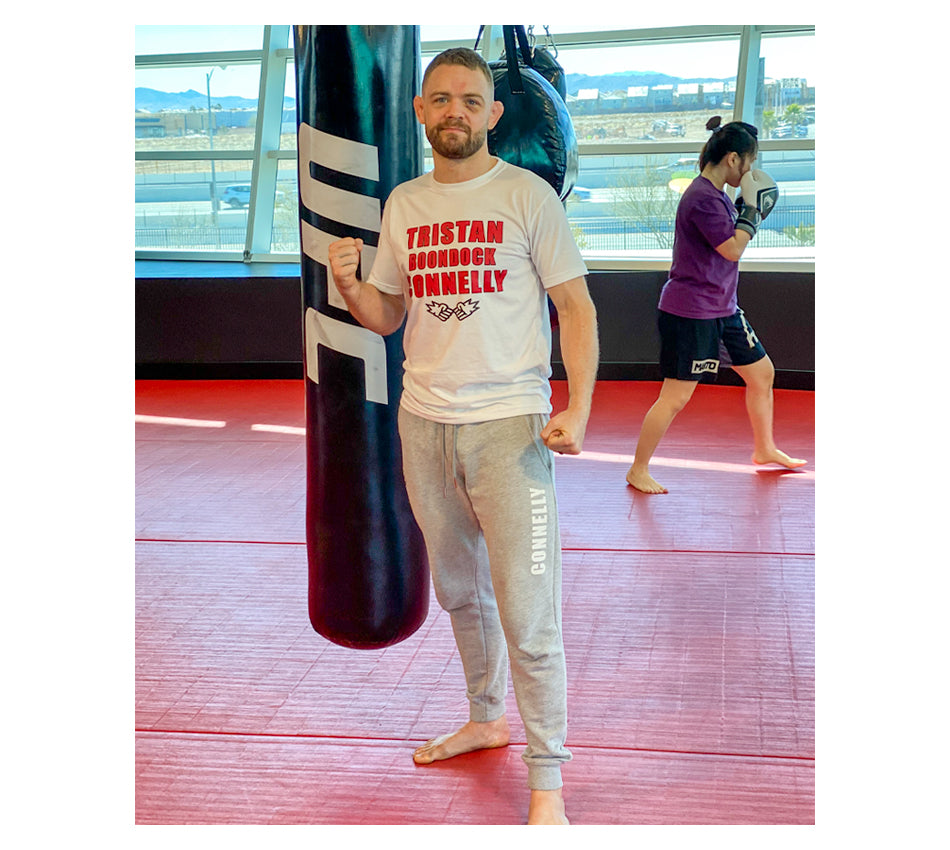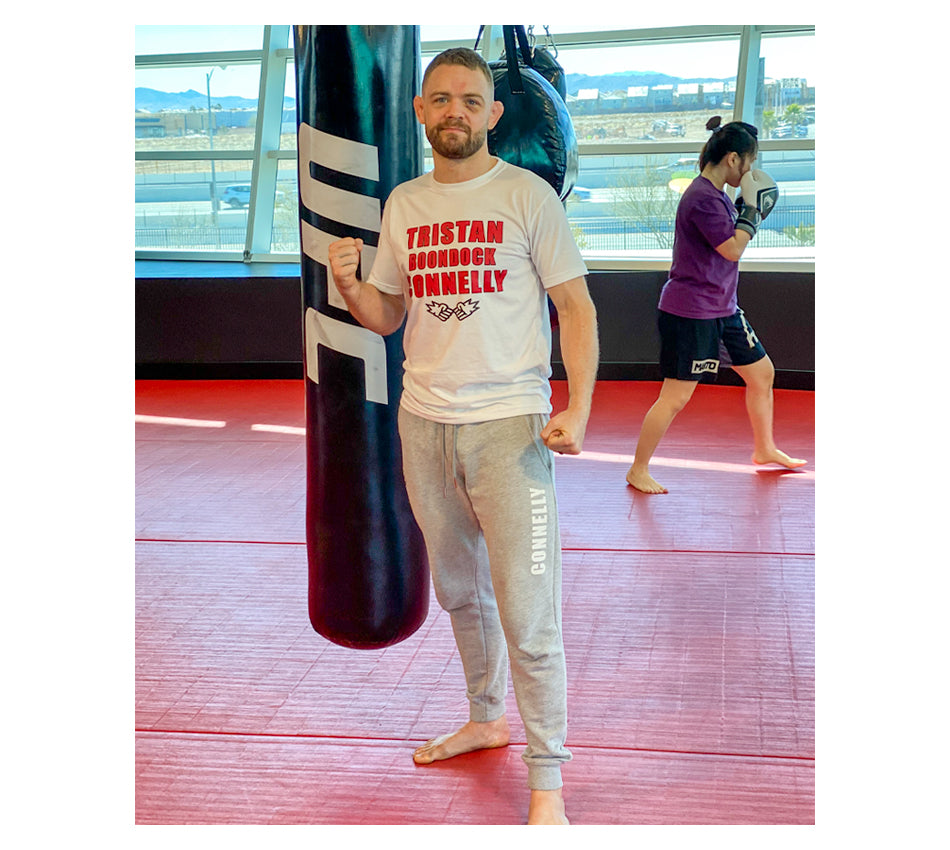 TRISTAN CONNELLY CARTOON TEE
Old price $35.00 $9.00 You save: 74% ($26.00)
FREE Shipping for all orders over CA$120!
Join Canada In Connelly's Corner

Representing Canada and the Mixed Martial Arts community, Tristan "Boondock" Connelly is no stranger to overcoming adversity. This limited edition Connelly Cartoon t-shirt is created from a quality Lightweight Cotton and Polyester blend, providing a comfortable and agile fit for warmups, training sessions and daily wear.
Intended For You
Combining our traditional style t-shirt with a fun artistic design, this piece showcases Connelly in a creative way. Available in white, the t-shirt includes anti-shrink, anti-wrinkle, and anti-pilling properties, intended for a long duration in its original condition. Screen print graphic on the back and front, with a rib-bound collar and set in sleeves.
- Maintains Shape
- Crew Neck
- Set-in sleeves
- Regular Fit
- 80% Cotton / 20% Polyester
- Finished in Canada

Model Tristan Connelly wears a size M
Height 5"10" (178 cm)
At Adverciety, the most important thing is our customer experience.
All orders are processed within 1-2 business days
Ships express 2-4 day delivery
We offer all of our customers a 14 day money-back guarantee for any issues with our products that affect your experience.

For more information, you can contact us at info@adverciety.com